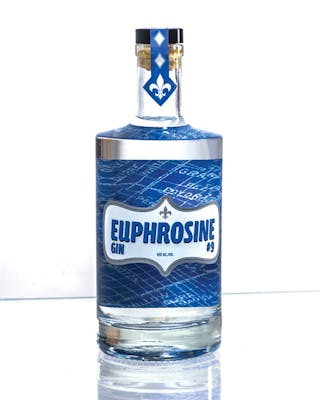 SKU: 23645
Atelier Vie Euphrosine Gin #9
---
Unavailable
We're sorry, but this product is not currently available.
---

Description
Euphrosine Gin #9 is a spicy American-style gin with a balanced flavor profile, superb for cocktail mixing. Some gin aficionados tell us they prefer sipping it neat, as they enjoy the exquisite quality of the flavors just as they come from the bottle. With that said, Euphrosine is excellent in Gin & Tonics, Martinis, and any other Gin drinks you care to mix. Euphrosine Gin #9 is pot distilled in New Orleans, LA by Atelier Vie.

Awards
* Gold Medal, San Francisco World Spirits Competition
* Gold Medal, American Distilling Institute (ADI) Craft Spirits Competition
* Best of Category, ADI Craft Spirits Competition
* Gold Medal, American Craft Spirits (ACSA) Craft Spirits Competition

Reviews
"Herb forward and contemporary, Atelier Vie's flagship gin is a strong mixer with the right amount of sophistication and balance to be sipped on its own. There's plenty of juniper here, along with lavender and rosemary notes, brought into balance with coriander and citrus, to be a welcome addition to every gin lover's gin cabinet."

-- The Gin is In

"Dare we say it, there's something rather flirtatious about Euphrosine."

--Vinepair

"On the nose, you're initially greeted by a calming warmth. I instantly got Vanilla and woody vibes. The Vanilla tones are supported by a heavy Citrus influence - I got a lot of Lemon and Grapefruit, which helped give it an almost 'perfume' like quality. There was a herbal scent in there too, most probably coming from the Bay Leaves, but I got Coriander coming through (which wouldn't be too unusual to find as a core ingredient in many Gins).

When tasted neat, there's a sophisticated smoothness to this Gin. Whilst you do get a medium heat on the tip of your tongue, it's like velvet to drink. And while that spice lingers on the front of the pallet, suggesting a certain quality, you're left with gentle aromas in the back of the throat and nose (a little difficult to explain, but more pleasant than it sounds, I assure you!). The Coriander and herbal notes carry through strongly, though not in an overbearing way, with suggestions of Aniseed. At first I thought the expected Citrus had become lost, but the clever thing I found was that you get a real Lemon Zest kick in the after taste once it settles down. This Gin has layers!"

--The Gin Shelf (UK)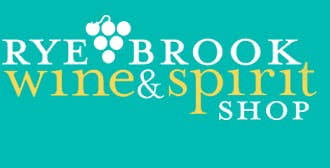 Are you 21 years old, or older?